Being that he's a refugee from the mountains, I don't have a known birthdate for Fontana. When he went for his first checkup on 6/1/05, my vet estimated him at 6 months, judging from the formation of his teeth. From that point, his birthday would be 12/1/04. Happy 4th birthday, you little wingbat!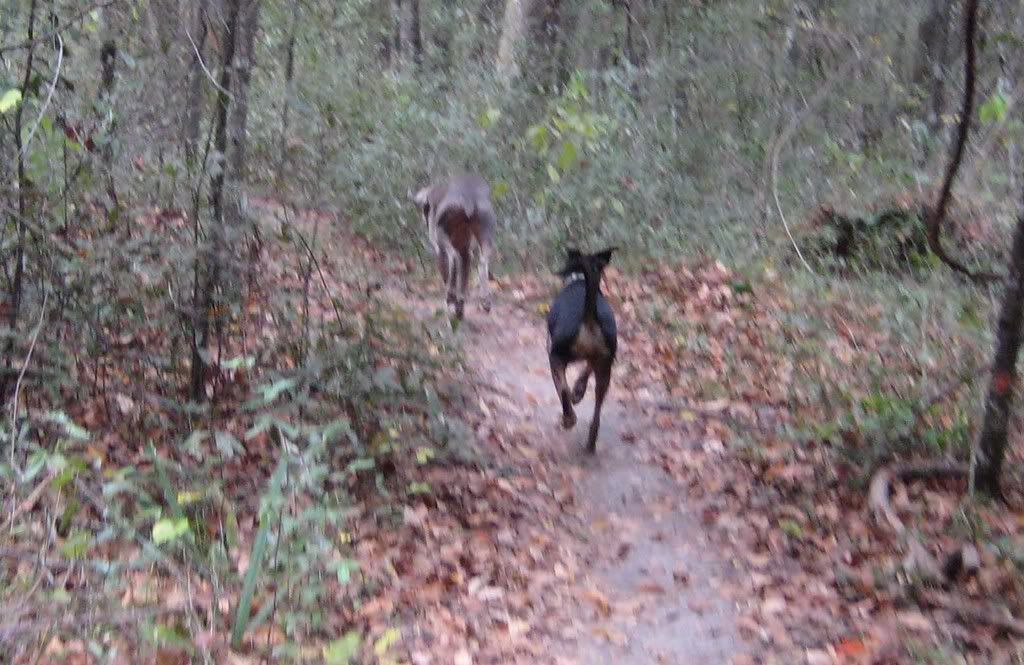 We'll call this past weekend a combined birthday party for Fontana and Max. I was at
Santos
by 2:00 Friday, setting up camp for the weekend. The boys ran 9 miles Friday, 16 miles Saturday and 11 miles Sunday. The rest of the time was spent charming treats out of the hands of fellow campers. After their run Saturday, I went back out in the afternoon for a 30-mile jaunt. That ride, combined with the morning ride with the dogs, was my first 4+ hour ride since I was in the mountains for Halloween. It's time for long days in the saddle again.
About this time last year when I got Max,
I wrote
about the fact that Fontana had gotten a bit chunky. He was a portly 52 pounds then. Now he's down to a svelte 44 pounds. The haunches are back. So are the ribs. And he can run with the best of them. I doubt the difference can be seen at interweb resolution, but here's some before and after shots: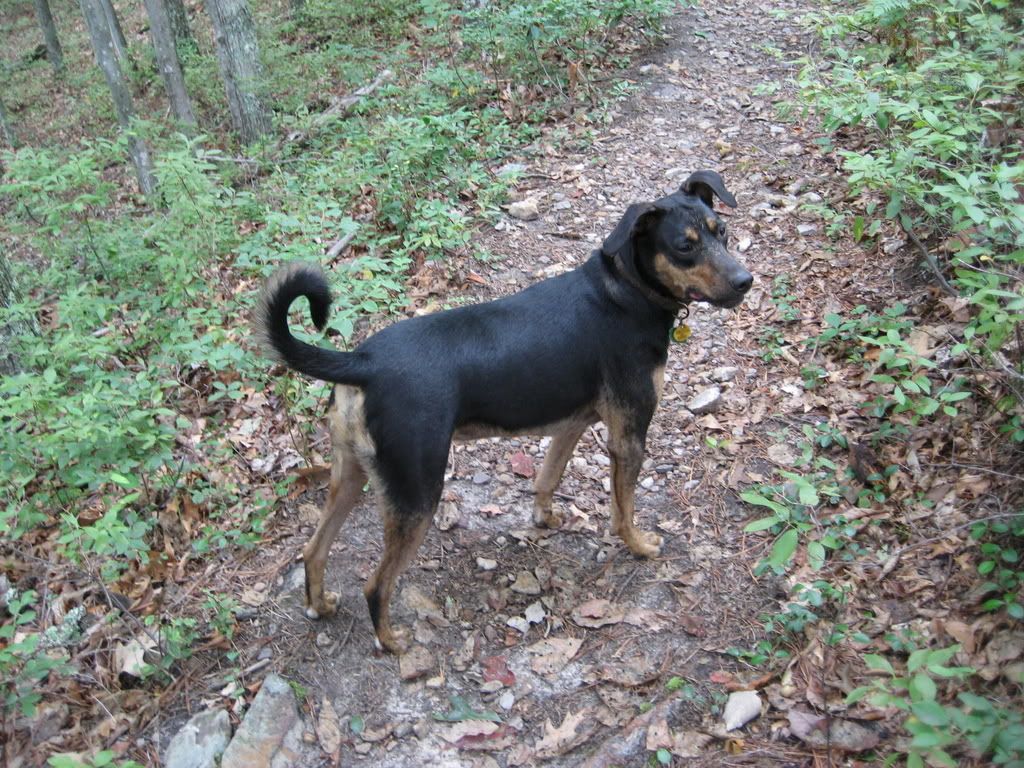 Summer 2007
A couple of weeks ago at Boyette
Now, thanks to
Namrita
, I have to come up with 6 things people don't know about me and write about them. Ugh. Thanks, Nam. ;-)